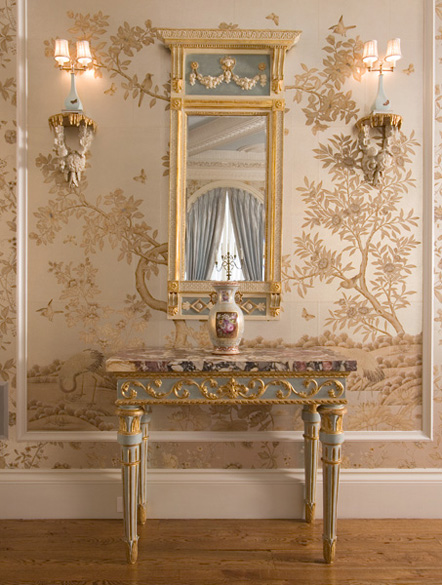 For over 25 years Abe Jerome has crafted timeless projects that reflect his love of architecture and design. He draws his inspiration from a wide range of design elements as found in the Venetian Gothic style, 18th century Classical Revival and Modernism. Every project is considered to be unique and Abe interprets his client's desires in order to create a truly original aesthetic while emphasizing comfort in the newly created environment.
Abe began his career as a landscape designer but soon discovered that his skills were not limited to creating amazingly beautiful landscapes. His strong belief in the unbreakable bond between the 3 design elements of landscape, architectural and interior design helped to foster his abilities as an architectural and interior designer. Whether it's a new home, a single room, a small urban garden or suburban acreage to be transformed, he approaches each project drawing from his vast knowledge of design in all three areas. With his expert team he creates floor plans and elevations to achieve his vision of the space to be transformed or newly created.
Even as Abe's design firm has diversified in the many projects it has undertaken, he has insisted on remaining true to his philosophy that each project must reflect a timelessness and elegance while remaining practical and comfortable. Working with a team of professionals, Abe continues to create the attentive personal spaces that have established him with a devoted clientele. "Giving the clients more than they could possibly have dreamed of" remains Abe's motto. As this firm continues to move forward with new and challenging projects we will continue to integrate all three elements of design.